A New Level of Brightness
See the sunlight in its full radiant glory, and find the smallest details in the darkest shadows with HDR 1,000. Now you'll see every scene come to life right in your living room.
Life-like Colour Experience
Experience all shades of richer & life-like colours with Samsung's Eco-Friendly Quantum Dot technology. SHUD TV shows 64X the colour expression of Samsung's conventional TVs.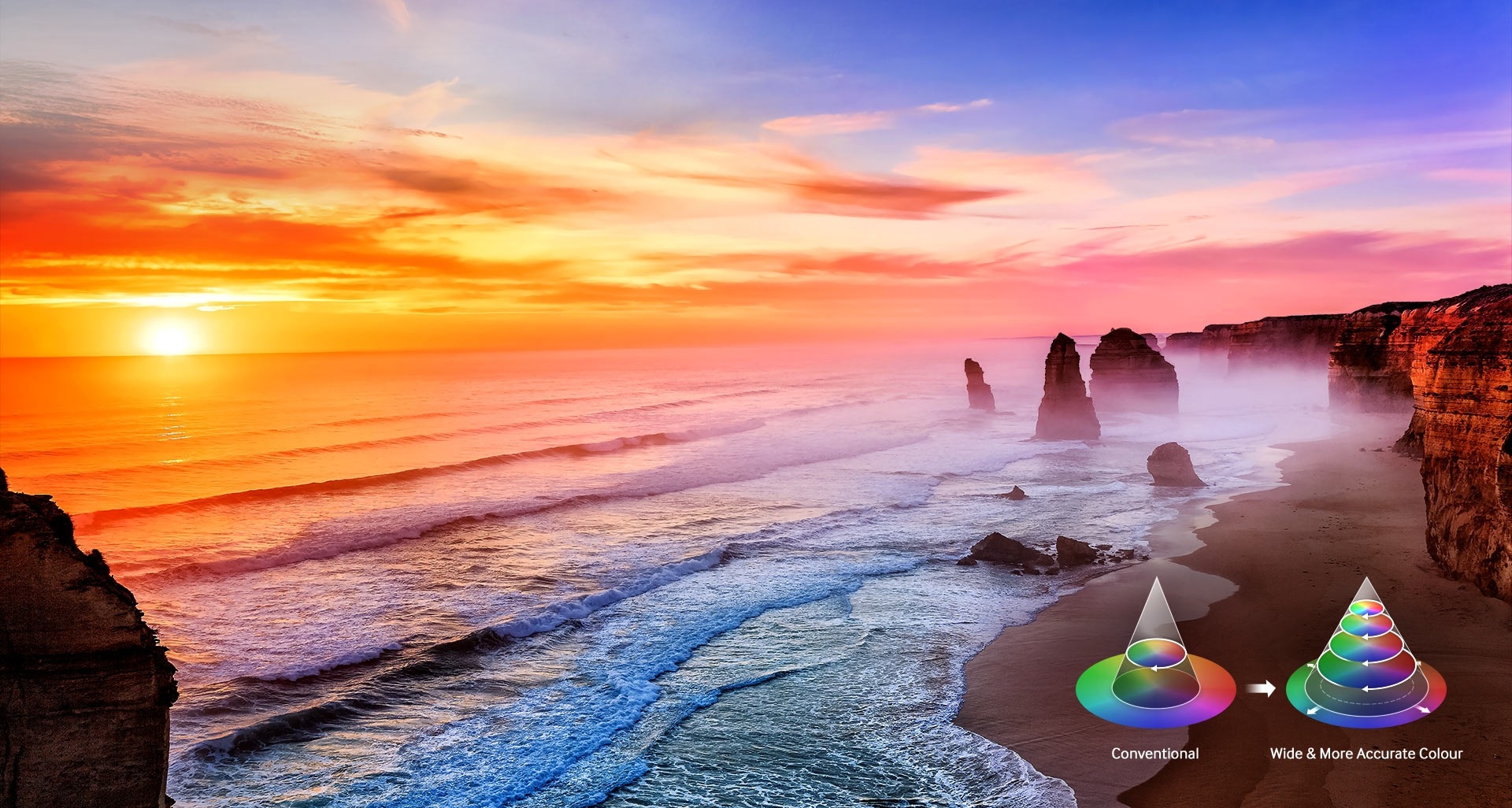 Clear view with low reflection
A nature-inspired Ultra Black technology uses Samsung's unique Nano-scaled special patterns to reduce light reflection. Enjoy your TV even in a bright living room.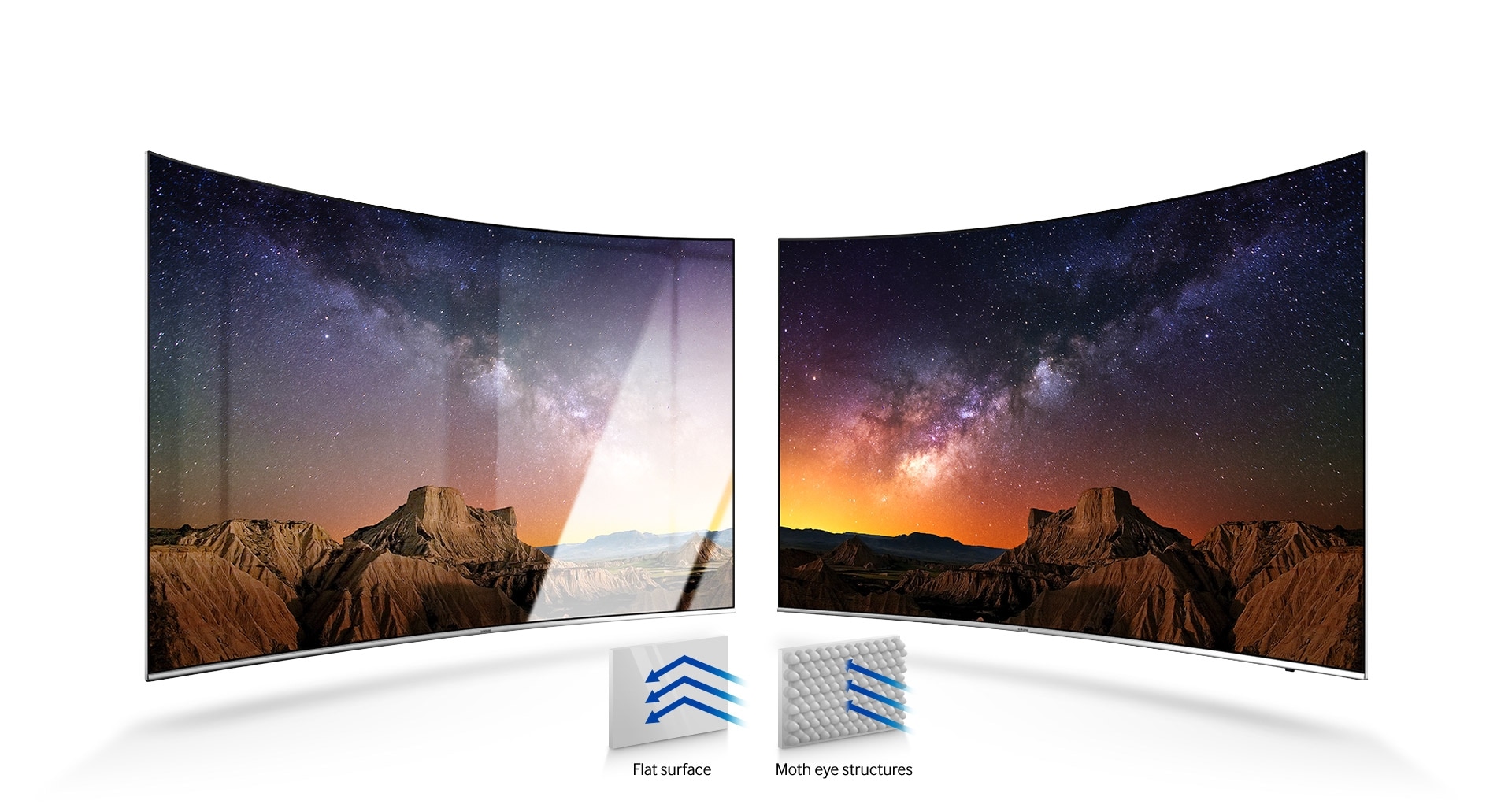 Remaster your non-SUHD content
Samsung's SUHD remastering engine automatically analyses and remasters non-SUHD content, so it can be displayed as close to what's intended by the content creator.
* Remastered picture quality will vary depending on the source resolution.Feel the Drama of Every Image
Precision Black technology enhances contrast by optimising light emission, making everything you see more vivid and dramatic even with controlling of LED backlights on edge.
Every detail in stunning 4K UHD resolution
Experience vivid detail with 4X the resolution of Full HD TV. Everything you watch will look better thanks to true-to-life colour and brightness.
Go deeper into your content
Auto Depth Enhancer applies various levels of contrast to different areas on the screen to give the image outstanding depth. Experience immersive viewing on your TV screen.
Surround your senses
The gentle curve on Samsung's Curved TV helps you be right in the middle of the action, providing a wider field of view and uniform viewing distance from your vantage point.
Quick and Single Access to all Content Sources
New Smart Hub provides a single access point to Live TV, Over The Top(OTT), Games and more. Users can access their favourite content as soon as they turn on the TV.
*Requires Internet access. It May is not be available in all languages or areas.Enhanced contrasts for your viewing experience

UHD Dimming technology provides optimised contrast, colour and sharpness for true-to-life image quality. More intricate than the existing Micro Dimming, it's a viewing experience like never before.
Easily share your content to TV
Take pictures, videos and music from your mobile and PC to your Smart TV using the Samsung Smart View app. It gives you amazing convergence and easy connectivity, with the majority of personal devices.*Setup requires your TV and mobile device to be on the same network (AP) *Supported features may vary by OS and devices. *For more information on supported devices, please go to www.samsung.com/smartview
Faster speeds, stronger performance
The powerful Quad Core Processor speeds up your Samsung Smart TV so it reacts to commands and running apps instantly. It also gives you the speed to enjoy multitasking with the Multi-Link Screen.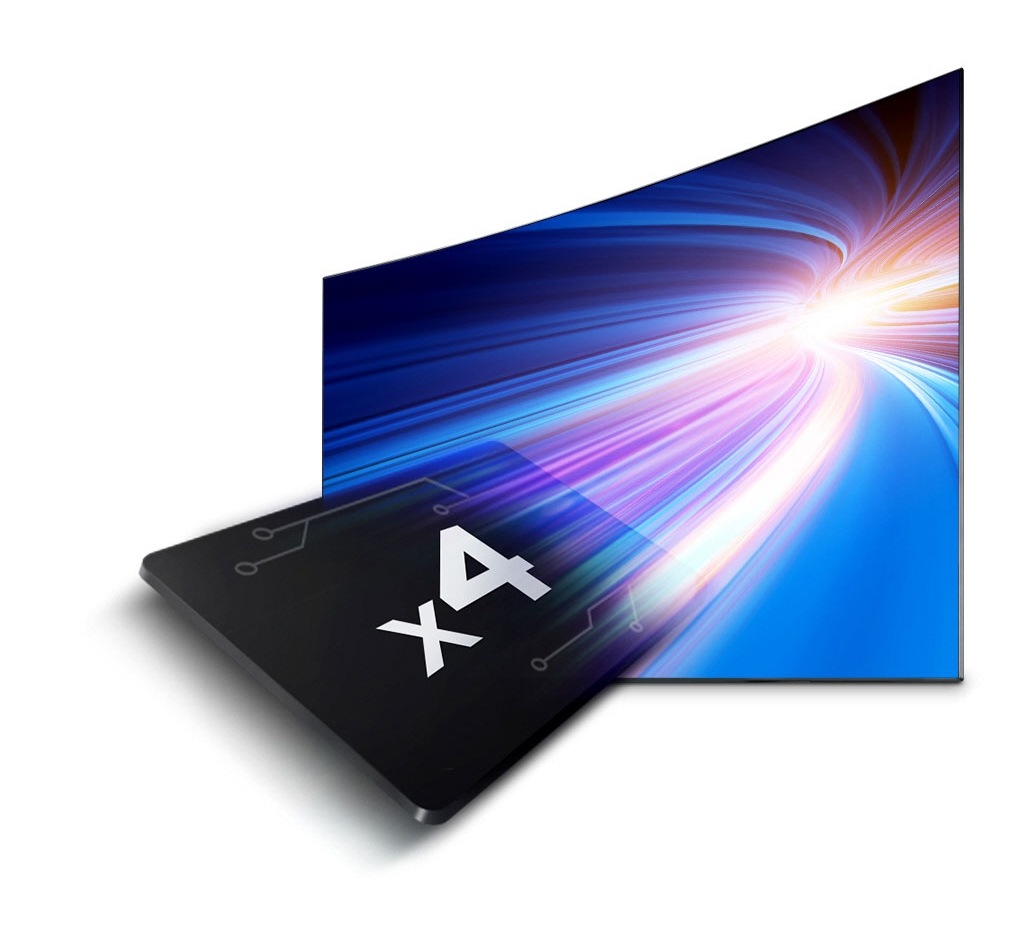 Accelerate your Smart TV with Tizen
Tizen takes Smart TV performance to another level with faster boot times and quick access to Live TV and all your apps. It even provides support for popular local VOD apps for optimised TV viewing.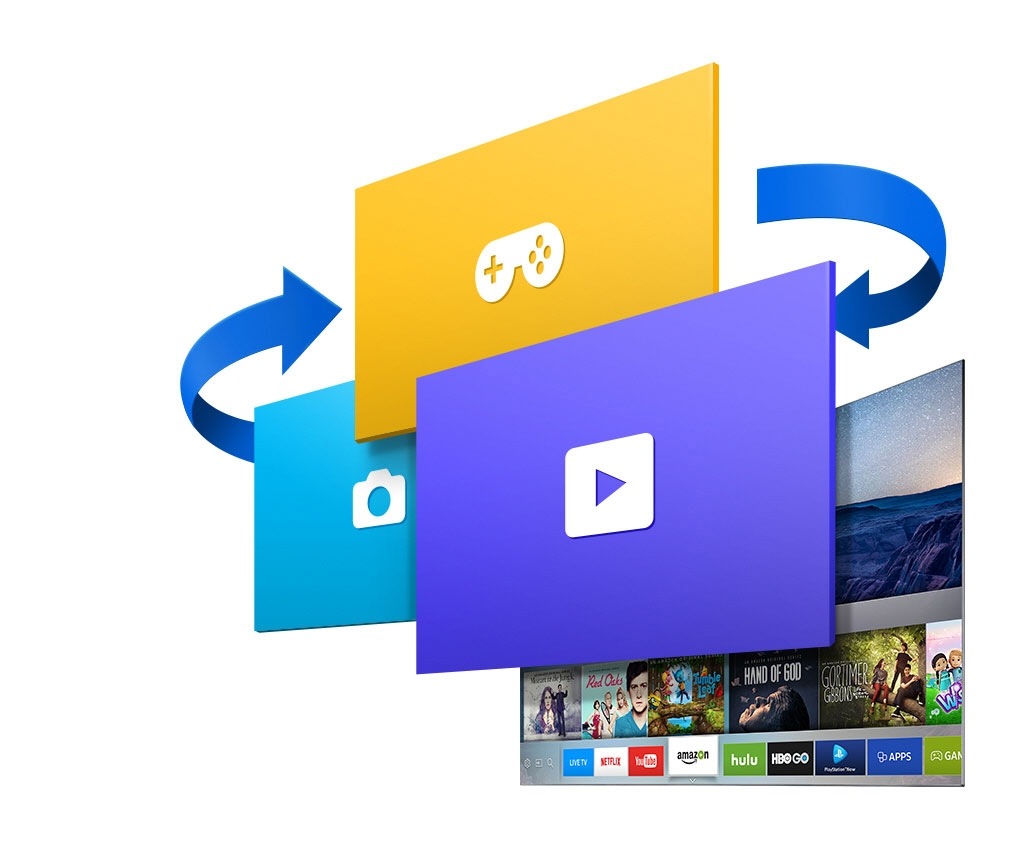 Simple and fast wireless connection
The built-in Wireless Lan lets you connect your Smart TV to the internet without the tangle of cables. With the streamlined connections, now you can really enjoy your TV's outstanding design.
Plug your entertainment into the TV
Using ConnectShare, you can watch a variety of content in one simple step. Just plug your USB or HDD into the TV and enjoy your movies, music, and pictures on the big screen.*Supported formats include AVI, ASF, MP3, JPEG and others. See manual for full list of formats supported
Create your own entertainment space
Samsung TVs support HDMI inputs, which lets you create a multimedia entertainment centre in your own living room. Connect HDMI straight into your TV to view various contents from multiple devices.